---
Open your products to new sales channels
Build effective sales paths, including automatic data verification.
One of the key functionalities of the BlueBooster platform is the online sales application generator, which allows you to modify old and build new sales paths.
Form management is intuitive and easy to use - it does not require advanced technical knowledge and programming support, so you can edit them yourself depending on your needs and thus increase the efficiency of individual sales processes.
BlueBooster generates views based on components styled according to the visual identity of your company, so that everything you create is consistent with the company's home page or other visual forms of communication to the Customer.
Multi-step forms with data verification
Thanks to BlueBooster, you can design an advanced sales process yourself, which can consist of many multi-step forms with different numbers and types of fields. They can be: text fields, drop-down lists, checkboxes, graphic buttons, etc. You decide how many fields a given form will have and in what order they will be arranged. Also, the logic of the forms depends on you, e.g. the types of behavior between the steps.
The wizard is very easy to use and it contains many ready-made elements from which you build forms.
Besides, you can also:
freely edit and organize content;
format it and divide it into sections and pages;
add a dynamic calculator, that will show you variant insurance offers;
generate a policy and necessary attachments for your customers to download.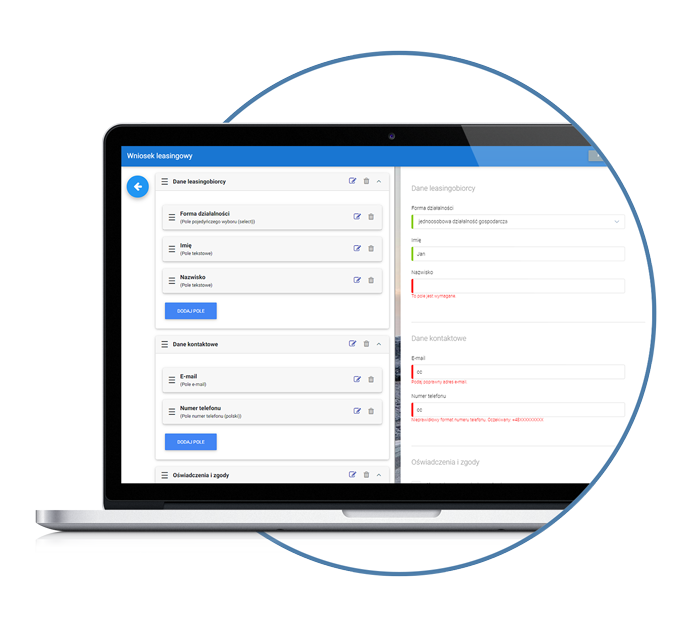 ---
Calculation of insurance offer variants
BlueBooster for Insurances was build to automate stages of sales processes, including calculating the insurance offer for a given product and tariff data.
An element of our omnichannel sales platform is the calculator for insurance offers.
It analyzes all data from previous process steps and calculates the insurance offer in one or many variants depending on the product design.
Based on them, the system decides whether the customer can use a given insurance option or not.
The mechanism can be implemented in two ways: for complex products through integration with the Insurance Company tariff WebService, for simpler ones by configuring the system tariffs inside BlueBooster.
BlueBooster also enables integration with: your company's systems or databases, external applications that: process, organize and deliver data (e.g. damage history, flood zones, etc.).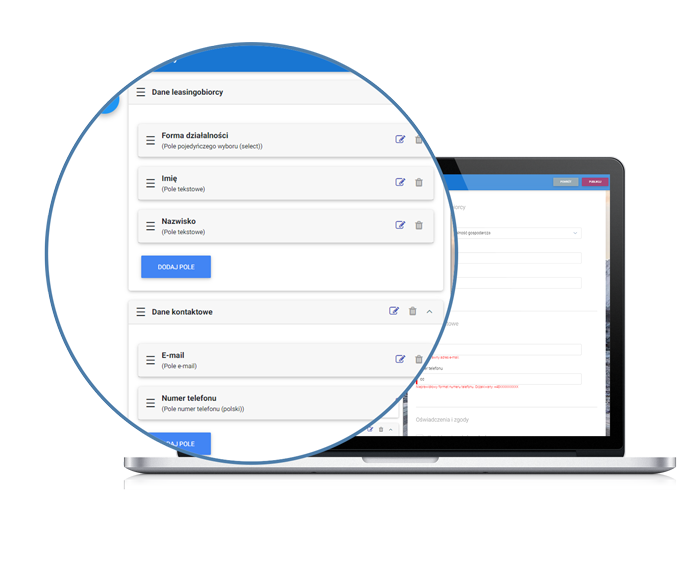 ---
Channels, policy and payment - let's close the deal
BlueBooster does not stop at configuring the path or calculating the offer for the Customer.
Our omnichannel sales platform is adapted to continue the application in every possible sales channel from the moment it was abandoned. Such an application can be processed in a Branch or edited by a CallCenter employee, Agent, or directly by the Customer through the sales path available on the website - wherever you need to sell.
In addition, integration with payment gateways or your electronic payment systems will allow the Customer or employees to make payments without interrupting the sales process. After its completion, the platform will also automatically generate all documents, policies, certificates and send them electronically to both the client and all related systems in your organization.