---
Saltus TUW - sales platform with information portal
Goal and challenges:
Launch of a complete sales platform within all distribution channels, including the launch of the Insurace Company's information website.
Results:
The implemented solution enables the passage of purchasing processes in all sales channels supported by Saltus.
By redesigning the previous version of the sales system, adapting it to the latest trends and market requirements, we have implemented a modern sales platform, which has been additionally expanded with a complete fully manageable information layer. As part of sales processes, supported insurance products are stand-alone products: real estate, travel, accident insurance, health and in the comparative model of three external Insurace Companies - communication. In addition, we have prepared a complete presentation layer for the corporate site, which in user-friendly form is fully manageable on the side of the employees of Saltus.
The platform also allows you to manage the sales network, settle sales commissions on this network, and helps Advisors support after-sales processes for products available in the system.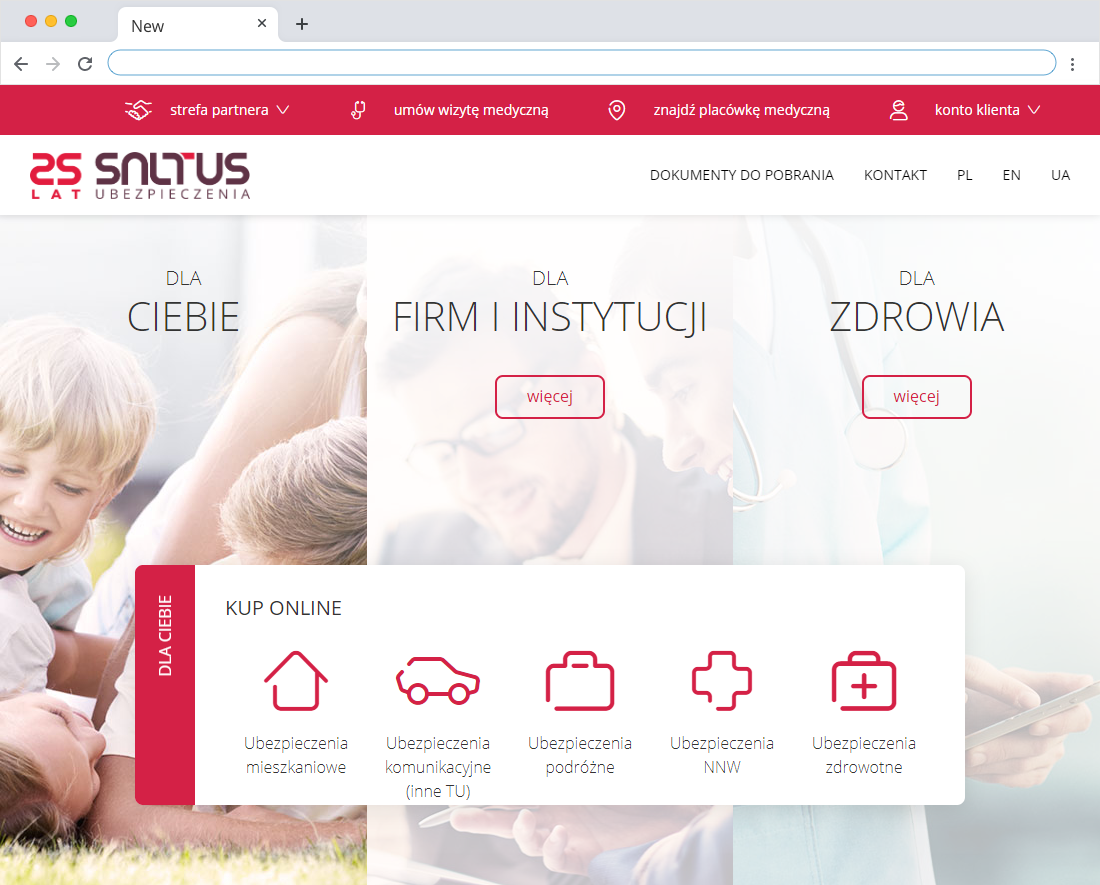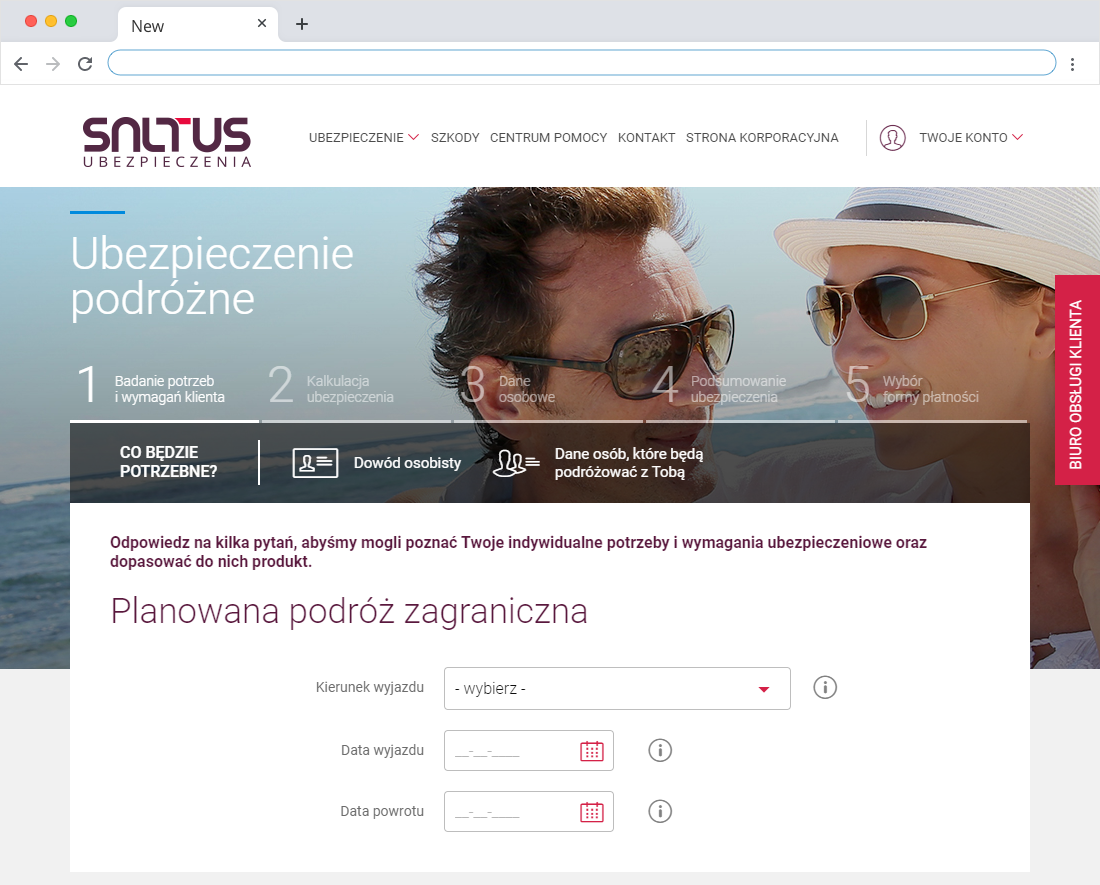 The implementation process
Analysis and research
Project implementation was preceded by market research and analysis of solutions available on the market, based on which we proposed high-level functional mockups of key functionalities, which we then translated into a graphic design of sales paths and main types of information website subpages.
Adaptation and development of the platform
During four months definitions of subpage templates and key functionalities were implemented, and a separate team migrated the current version of the sales system to its latest version, which was expanded to include requirements from the analysis stage. As a result, all products and functionalities from the previous system have been made available, improved and expanded under all previously supported sales channels, i.e. in direct, call center and agencies.
Installation and integration with related systems
After the completion of the implementation and the detailed testing stage, the platform was made available in the Insurance Company environments. The information service has been supplemented with content and the sales platform itself has been made available as a training version for the entire sales network. As a result, during a period of about six months, it was possible to analyze, design, perform, test and implement a dedicated sales and information platform tailored to the needs of Saltus TUW.
We have gained a satisfied customer
Specialists from Blue Services demonstrated professionalism and knowledge of the insurance industry and services during cooperation. We are very pleased with the implementation and overall maintenance of the system. Creativity, timeliness, reliability, flexibility and professionalism of service in the implemented project are a guarantee of reliable cooperation and make Blue Services a recommendable partner in the field of IT solutions.
Iwona Kondracka, IT Director, Saltus TUW