---
Corporate website for Ergo Hestia
Goal and challenges:
Implementation of a complete portal of the Insurance Company with the possibility of full content management from the administrative panel.
Results:
As a result of several stages of work, preceded by market research, a completely new Ergo Hestia Group website was implemented for various customer groups. The new website is based on the most user-friendly mechanisms. Thanks to the advanced search engine, it makes it easier for Client to reach the content they are looking for. In addition, the site is based on an advanced CMS system that allows you to easily manage all modules and content of pages.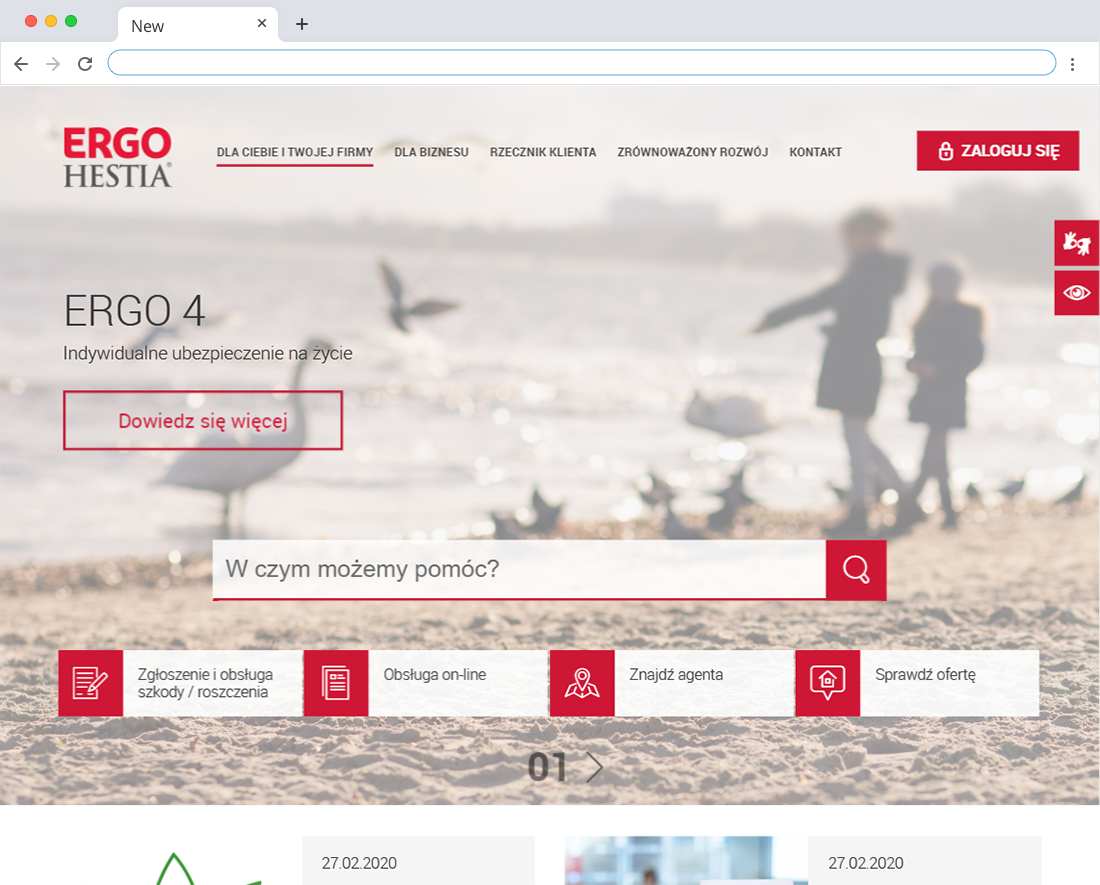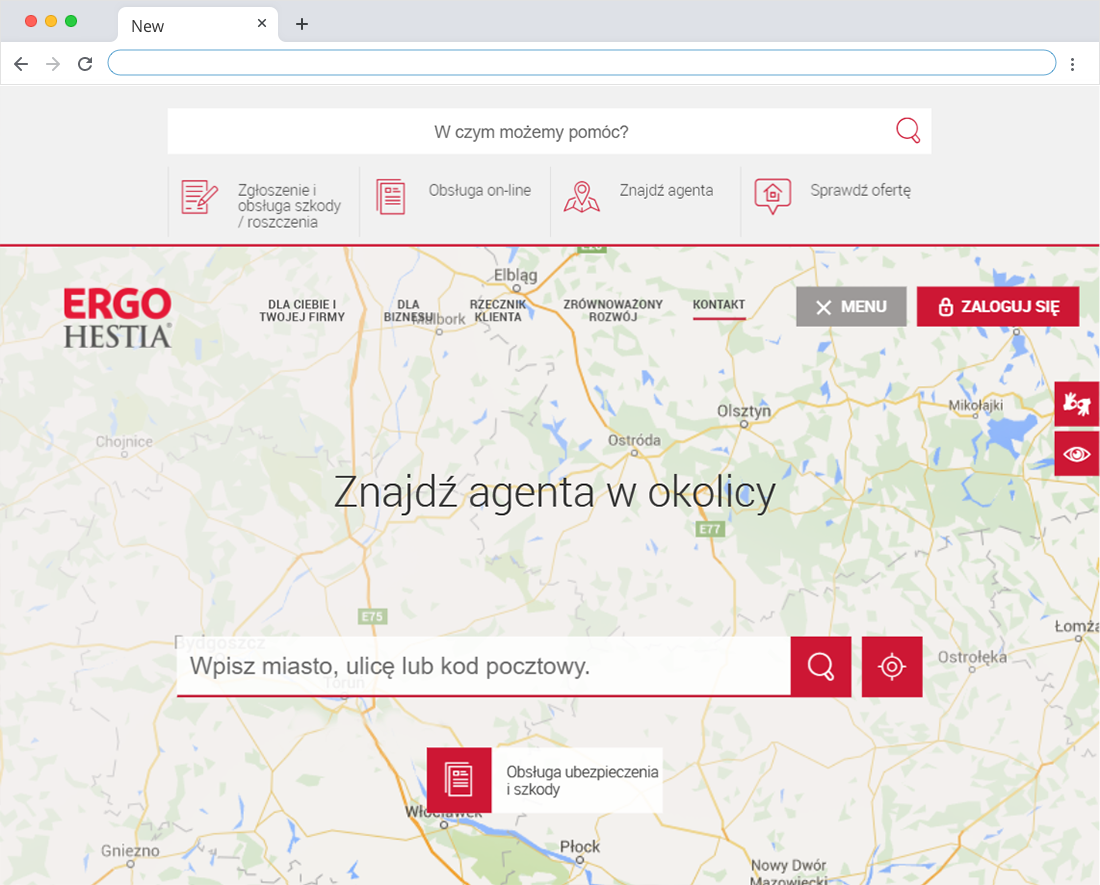 The implementation process
Analysis and research
In the first stage, we conducted market research and analysis of solutions available in Poland and in the world, on the basis of which we proposed high-level functional mock-ups of key functionalities for Ergo Hestia. After closing the functionality acceptance process, we prepared graphic designs for portal screens.
Adaptation of the platform to the requirements
Within a few months we prepared definitions of subpage templates and key functionalities, including: branch search engine from the map level, including the customer's geolocation; advanced search engine aggregating the content of all subpages, but also the content of documents available within the platform. At the same time, all system components have been adapted to the visual identity (Corporate Identity / Brand Book) of the client.
Installation and integration with the Society's systems
After completing the implementation and a detailed testing stage, the platform was made available on the Insurance Company, then the content was supplemented, and the platform was integrated with sales systems to constitute one point of directing incoming traffic into appropriate distributed systems. As a result, in less than six months, we managed to prepare, test and implement a dedicated information platform that fulfills all the requirements set by Ergo Hestia at the start.
We have gained a satisfied customer
During the work, Blue Services specialists demonstrated extensive knowledge about the design of online services. We are very pleased with the course of the project, its implementation and maintenance. Creativity, timeliness, flexibility and professional service in the implemented project is a guarantee of good cooperation with Blue Services, which we recommend as a reliable partner of IT solutions.
Anna Langmesser, Deputy Sales Director, Ergo Hestia