Bank cash loan fully serviced online
Objectives and challenges of the project:
Launching a complete online cash loan service for a new client (prospectus) and a current client - from the moment of starting the application to signing the loan agreement and disbursement of funds to the client within no more than 15 minutes.
Results:
The implemented solution allows you to go through the entire purchasing process online and end it with the payment of funds to the account specified by the customer. The system analyses the data entered by the customer, assesses the creditworthiness and displays an offer tailored to the customer's actual financial capabilities. After accepting the offer, the system automatically generates contract documents and verifies the customer via a verification transfer. Thanks to the verification transfer mechanism, the fraud risk has been reduced. The sales application enabled the Bank to reach new customers in the online channel and to improve the service of the existing Bank customers (transferring the service entirely to the digital channel).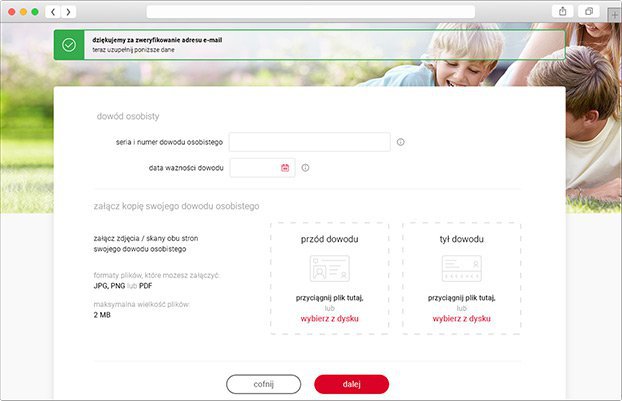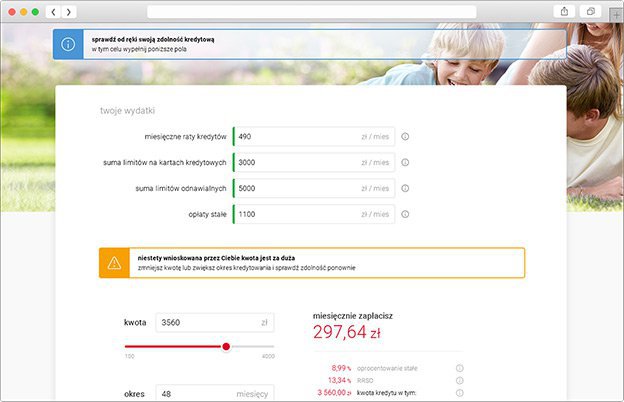 The implementation process
Planning
In the first stage, the Bank developed a process diagram in accordance with the Bank's rules and security department requirements.
Adjusting the graphic style of the fronts
At the same time, all components necessary to build the information layer and application supporting the sales path were styled in accordance with the Bank's Corporate Identity / Brand Book. Thanks to the solution existing in the BlueBooster platform, under which the application generator module uses ready-made predefined components, subsequent changes in the application and in the process do not require the involvement of web designers or graphic designers.
Integrations with the Bank's environment
On the basis of the process prepared by the Bank, the integrations of the BlueBooster platform with the Bank's systems necessary for its functioning were defined. The bank provided the appropriate interfaces for these systems, which were then connected to the BlueBooster platform and made available for use by the platform's application generator module.
Building the entire process in the BlueBooster generator
The BlueBooster application generator module enabled to configure a complete, multi-step process in the platform using the verification and validation tools available in the platform - including additional solutions based on the services of the Blue Media Group, such as SMS authorization and verification transfers. Each element of the process can be modified using the BlueBooster administration panel.